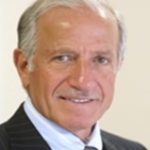 Faysal El Khalil
President
After his graduation in Political Studies from AUB in 1969, El Khalil moved to Nigeria where he joined the family's business that was founded by his late father in 1926. After spending more than four decades in Africa, he moved back to Beirut where he oversees the family's beverages business that has expanded into West and East Africa in his capacity as Chairman of the Executive Committee of The Board of Directors of Continental Beverages based in Beirut. El Khalil has attended numerous Executive Education Programs at Harvard, was a founding member of the YPO Chapters in both Nigeria and Lebanon and serves on several Industry and community Boards. He was conferred with the prestigious "Officer of The Order of The Niger" Award by the President of the Federal Republic of Nigeria in 2002 and with the "Lebanese Immigrant Award" by the President of The Republic of Lebanon in 2007. El Khalil has been married to May for 46 years and together, they have 4 children and 5 grandchildren.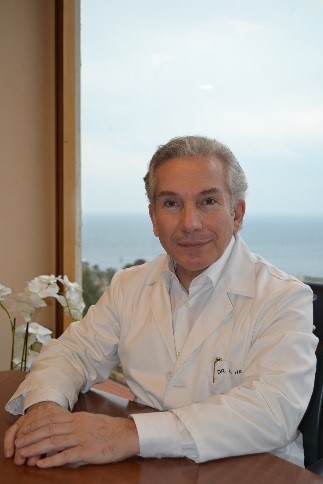 Dr. Abdul Salam Hasbini
Vice President
Founder, Chairman of the Board and President of the Green Shield Medical Consultants Group - founded in December 2000 with the mission of reviving Beirut as the Medical City of the Middle East. He was Chairman of the Emergency Unit Committee at Trad Hospital and Medical Center between 2004 and 2011. Dr. Hasbini was also a member of the OR Committee at Trad Hospital and Medical Center between 2009 and 2012. He is Chairman of the Board and Managing Partner in GOMAC - a Scarless Medical Aesthetic Center using the most advanced medical equipment since 2012 and until its closure in October 2020 because of the dire economic situation. At the civic level, Dr. Hasbini is a Board member in the "Civic Influence Hub", President of "Lilwatan" association and a member in "IRADA" association. He is joining the Board of the "Lebanese Civic Coalition" with the conviction that Lebanon, as a sovereign country, will emerge from its darkness soon.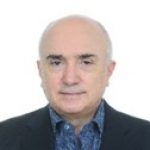 Youssef El Zein
Founder and Managing Partner of the Pillar Group, a collection of investment funds established in 1991 focused on investing in innovative medical technologies and, more specifically, on drugs aimed at correcting the genetic causes of diseases. Pillar is currently a lead shareholder in U.S. companies committed to supporting research in genetics. In 2015, The Pillar Group established the Pillar Chair for Biomedical Research at the University of Massachusetts Medical Center. Pillar also established the Pillar Genetic Institute at the American University of Beirut Medical Centre.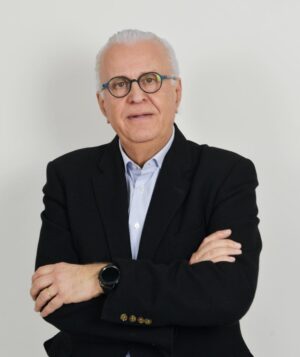 Eng. Elie Gebrayel
Chairman and CEO of Erga Group, founded by his wife Randa Faddoul and himself in 1980, which thrived and succeeded in becoming one of the leading Architectural and Multidisciplinary Engineering Design Consultancy firms in the Region. He is considered as a pioneer in Architecture and related fields, with a portfolio comprising of more than 500 projects in Lebanon and in over 20 countries - from large scale Urban Planning to detailed product Design. He is also a member in the Order of Architects & Engineers in Lebanon, Bahrain, Saudi Arabia and United Arab Emirates. He is member of AIA, EDC and CMDR. He is vice chair to LAU School of Architecture and Design advisory board (2012).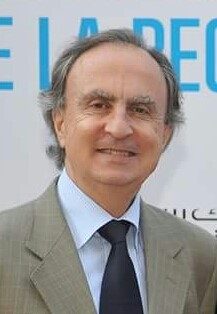 Eng. Elias Hoayek
CEO of Data Consult SAL, a forefront of Technology Providers in the region serving the Lebanese, Levant and Gulf markets through IT services and cutting edge technologies. Houayek is always involved in community welfare, apparent through various charity programs, student support and go green initiatives. He is also an active member of the United Nations Global Compact Initiative, which fights corruption and advocates transparency, human rights and equitable labor practices.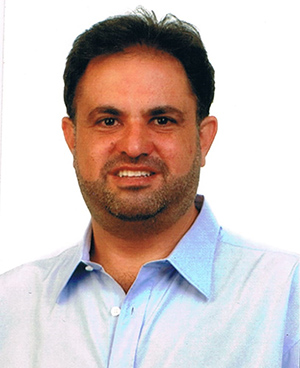 Richard A. Haykel
Richard A. Haykel did his undergraduate & graduate studies in the United States. He is currently the Chairman of Haykel Hospital and member of the Board of Directors of the Syndicate of Hospitals, Himaya and BEMA. He is deputy president of the American Lebanese Chamber of Commerce (AMCHAM) and member of the Young President's Organization (YPO).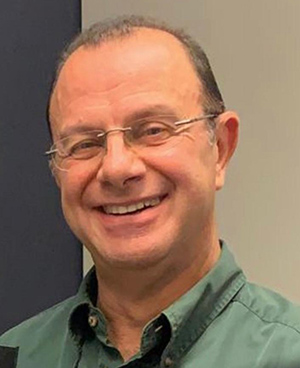 Fady J. Rahme
Fady J. Rahme is a seasoned Management Consultant with an in-depth expertise in regulatory and political risk management, compliance, sustainability and governance. For more than 30 years he has been consulting or building or operating entities across 3 continents (Europe, Africa and Asia) in highly regulated industries. From large multinationals (15 years as Vice President at JTI, to small startups, mid-size and large family businesses, his experience focused on managing volatility and change in corporations acting in emerging markets. He currently sits on the Board of Directors of three family businesses operating in Europe and the Middle East and holds advisory roles in a major Private Equity firm and in various young start-ups. Graduated in Law from Saint Joseph University in Lebanon, he achieved his Post graduate (DEA) and Doctoral studies at SciencesPo (Paris) and has attended the IEP Program of INSEAD. He has been since 2013, a Lecturer at SciencesPo (Paris) . Former journalist and current political analyst, Fady has been an active member of the civil society in Lebanon since the mid-1980s and was/is involved in many initiatives to support freedom, sovereignty, good governance, social justice and the rule of law.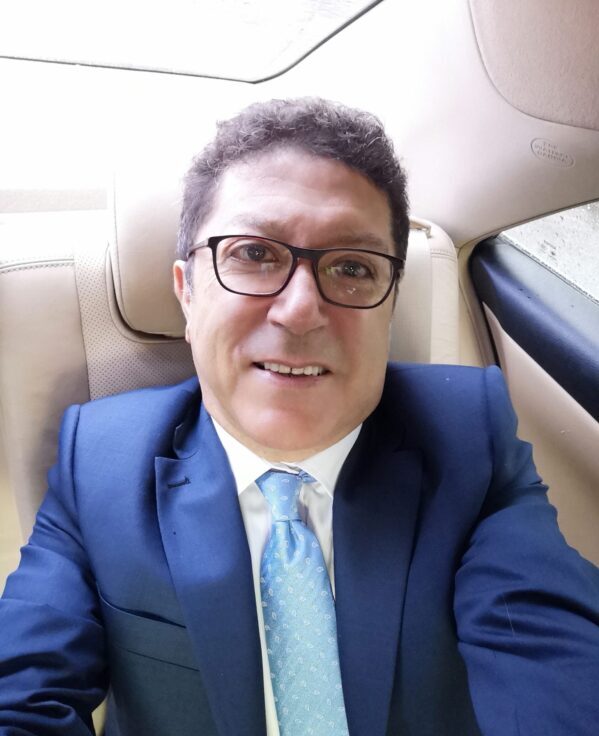 Richard Noujaim
Born in 1954 in Tripoli, Richard Noujaim is holder of triple citizenships: French, American and Lebanese. He owes his fluency in Arabic, English, French, Spanish and Dutch to his rich background. Starting with school at the Collège des Frères, Tripoli, followed by a BSc. and MSc. in Industrial Engineering from the University of Illinois, then MBA from INSEAD in 1985. Richard started his career in 1978 as Manager of Advanced Manufacturing at Xerox, USA, before moving to KSA, Ministry of Planning, where he acted as Econometric Analyst in 1982-1983. After INSEAD, he took the position of Strategic Planner at the BT Corp. headquarters in Amsterdam. In 1990, BT moved him to their Heidelberg, France, subsidiary as its Marketing Director. In 1994 he was appointed Sales & Marketing director of AM International, France, then Division Manager of Brother France. From 1998 to 2016, he has been International Director at Arrow Electronics, covering multiple European countries, plus Morocco and Middle East. Since, he acts as independent consultant.
Mu'taz Sawaf
Al Mu'taz Wassef Al Sawaf, born in Beirut in 1950, married and has one child. He completed his high school studies at the International College, with a Bachelor Degree in Architecture in 1974 from the American University of Beirut.Over the past 40 years, he has spent his time in the Kingdom of Saudi Arabia in the field of construction and development, 30 years of which have been with the Saudi Binladin Group, where he helped establish huge projects in the Kingdom including the Jamarat Bridge, Madinah, Makkah House Extension, universities, residential complexes, roads, etc…He also established factories and industrial complexes in Saudi Arabia, Qatar, United Arab Emirates, Egypt and Morocco, especially in the field of building materials, including trade.He developed businesses in the food and textile industries, including manufacturing and trading.Founded, with AGFUND, the series of microfinance banks "Ibdaa", which is a non-profit organization to help the neediest families in Lebanon, Syria, Palestine and Mauritania.He recently founded a family holding company, Al Maymouna Holding S.A.L, to invest and manage various projects in the fields of construction, health, food, and textiles.Sawaf is currently a member of the Board of Trustees of the American University of Beirut since 2014, a member of the Board of Trustees of the International College Beirut School since 2015, and a member of the Board of Trustees of social welfare institutions in Lebanon, the Islamic Orphanage since 2022.